Welcome to Mamaison Residence Diana Warsaw. A place that combines elegance with comfort and peace and quiet. Our hotel guests love us for our perfect service, pleasant setting and strategic position right in the very heart of Warsaw.
Just a few minutes' walk from us you'll find yourself amidst the sights of this historical city. You're just a few steps away from modern city streets. We're the ideal starting point, whether you're going sightseeing, shopping, or visiting one of the city's renowned restaurants and cafés.
Treat yourself and relax in our spacious apartments, which are also suitable for longer stays. Each one contains a fully⁠-⁠equipped kitchen; the larger apartments also have two separate bedrooms. Selected rooms offer a balcony with a view of the city.
Fans of fine cuisine are invited to our Mąka i Woda restaurant. The restuarant serves Italian specialities and a lavish breakfast every day.
Don't forget to make the most of the massage salon after visiting the gym. And if you're here by car, you can park it safely in our underground car park.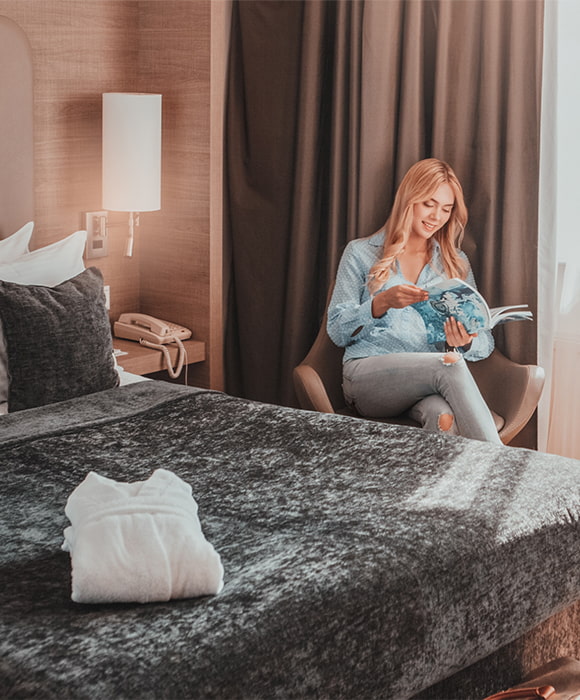 Check⁠⁠⁠⁠⁠⁠⁠⁠⁠⁠⁠⁠⁠⁠⁠-⁠⁠⁠⁠⁠⁠⁠⁠⁠⁠⁠⁠⁠⁠⁠in ⁠⁠⁠⁠⁠⁠⁠⁠⁠⁠⁠⁠⁠⁠⁠⁠⁠⁠⁠⁠-⁠⁠⁠⁠⁠⁠⁠⁠⁠⁠⁠⁠⁠⁠⁠⁠⁠⁠⁠⁠ If you need to arrive earlier, please let us know. Our reception is available 24/7. (Early check⁠-⁠in ⁠-⁠ depending on availability.)
Check⁠⁠⁠⁠⁠⁠⁠⁠⁠⁠⁠⁠⁠⁠⁠-⁠⁠⁠⁠⁠⁠⁠⁠⁠⁠⁠⁠⁠⁠⁠out ⁠⁠⁠⁠⁠⁠⁠⁠⁠⁠⁠⁠⁠⁠⁠⁠⁠⁠⁠⁠-⁠⁠⁠⁠⁠⁠⁠⁠⁠⁠⁠⁠⁠⁠⁠⁠⁠⁠⁠⁠ Sometimes you need more time. We'll be glad to accommodate you. Just contact us in advance, please. (Late check⁠-⁠out ⁠-⁠ depending on availability.)
---
Our staff speak several world languages. We are ready to cater to your every wish –⁠ from room service to booking a limo. We can arrange lavish catering services. Don't hesitate to ask at reception if you have any questions. You can feel at home with us.
Reception
Buffet breakfast
Mąka i Woda Italian restaurant
Fitness centre and gym (free)
Massage salon
Laundry room
Underground garage
Free Wi⁠⁠⁠⁠⁠⁠⁠⁠⁠⁠⁠⁠⁠⁠⁠⁠⁠⁠-⁠⁠⁠⁠⁠⁠⁠⁠⁠⁠⁠⁠⁠⁠⁠⁠⁠⁠Fi
Internet corner
Luggage storage
Transport to the airport