Contact us
Mamaison Residence Diana Warsaw
13A Chmielna Street
00⁠⁠⁠⁠⁠⁠⁠⁠⁠⁠⁠⁠⁠-⁠⁠⁠⁠⁠⁠⁠⁠⁠⁠⁠⁠⁠021, Warsaw
Poland
Show on map
Where to find us
Mamaison Residence Diana Warsaw is situated right in the centre of the Polish capital, Warsaw. Take just a few steps from the hotel and you will be in the historical centre of the city. You can visit the Royal Route, the Saxon Garden and the National Museum near the hotel.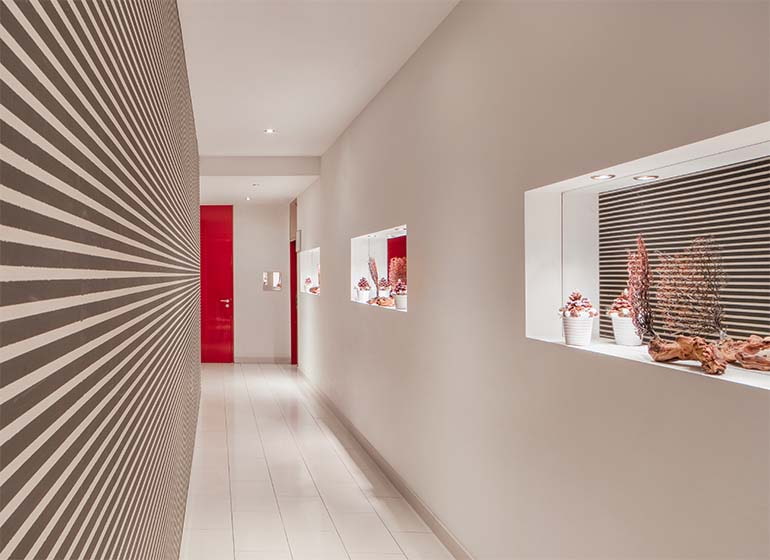 You can fly into Warsaw by landing at Chopin Airport (approx. 10 km) or travel by train (the Warszawa Centralna station is around 2 km away). Our residence is located less than 10 minutes' walk from the Centrum metro station. If you're planning to arrive by car, arrange a parking space in our underground garage.
The residence is easily accessible from Aleje Jerozolimskie, which connects to the S2 expressway (Warsaw Southern Bypass) from the southwest.
The Warszawa Centralna main strain station is around 15 minutes' walk from the hotel. Just walk down Aleje Jerozolimskie along Świętokrzyski Park and turn off into Krucza Street after 800 metres. After almost 200 metres you'll come to an underpass, which will take you to our hotel.
You can shorten the journey by taking one of the trams that run every few minutes from the main station to Krucza 05 stop.
Warsaw Frederic Chopin international airport is around 10 kilometres from the hotel. You can reach us by taking the S2 express city train to Warszawa Śródmieście station. The hotel is around 10 minutes' walk from there. You can arrive even closer to the hotel by taking the 175 bus –⁠ get off at the Foksal 02 stop, which is around 200 metres from us. Or you can also take our limousine.